Depending on how active your Airbnb listing is, being a host can quickly become overwhelming with the amount of interactions and communications leading you up to the guest's initial arrival. It's important that, as with anything you do repeatedly, that you approach Airbnb hosting systematically in order to develop a process that's going to work for you sustainably.
Pick a Day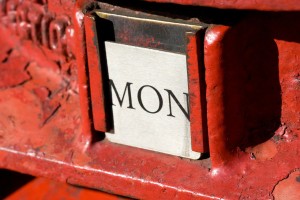 Every Monday morning, I take a look at the next 10 to 14 days of guest arrivals and depending on what that looks like, I will go ahead and send out personalized check-in communications to the guest. The reason for this timeline is because of some of the auto-generated emails sent out by Airbnb. When you book a stay on Airbnb, they will send guests an email about seven days prior to their trip, saying, "Hey, you're going to be taking a trip to Portland soon. Do you have all of the check-in details from your host that you need when you arrive?" This automated email is written in a little bit of an alarming tone and if the guest doesn't have what they need from their host already, it can set off a stream of email exchanges that you don't really want, need or have to have if you just reach out to them about 10 to 14 days prior to their arrival. Guests feel good because you've reached out to them about a week before their travel when they are already starting to think about the trip and starting to plan for it.
Use a Template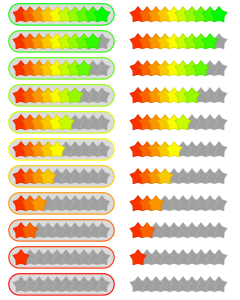 When I do reach out to them, I use a saved template that I modify slightly based on prior conversations that I've had with the guest. It'll include information like where to park, where not to park, when and exactly how to check-in along with the very best contact information in case the guest has questions upon arrival. My communication includes the check-in time details since Airbnb doesn't actually remind travelers of this in the itinerary. Therefore, it's important that, as a host, you reiterate your check-in time during that communication and then use that prompt to learn more about when the guest is actually arriving. Find out if there's anything that you can do to facilitate their check-in or departure.
One of the outcomes of our use of this templatized outreach is that we've really seen improvements in our arrival scores over time. They were never very low, but they've consistently improved since we've been able to completely standardize the communications that go out to folks. The only thing that gets changed is their lock box code, which we do based upon the last four digits of the guest's verified phone number. The template has been successful from the standpoint of host ease of use and also guest satisfaction.
Online Calendar Tool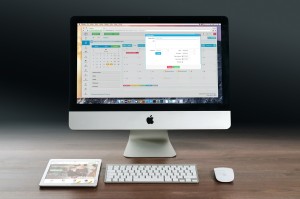 One other automation tool, from the standpoint of listing oversight, is the use of an online calendar tool. My preference is for Google Calendar since I have already been using the tool for some time. Airbnb makes it super easy to sync by providing a link that you can simply import into your existing Google Calendar and have your listings populated automatically after a booking or reservation is made. It's super handy to have those listing ins and outs overlap in your own calendar; so that you can plan for cleanings and make sure you have coverage even when you might have something else going on. It's super helpful to see the conflicts or openings right there in your calendar.
What are some of the ways you have found to automate your Airbnb hosting experience? We hope these tips and tricks help and would love to hear the unique ways you are saving yourself time and increasing overall host satisfaction.