Did you know you can leave the chaotic world of traffic congestion and busy Portland city life and find yourself in a whole new world just a quick drive away? There are some really unique, super-accessible coastal towns located a short 1.5-2 hour drive from the worries and stress of city life. If you're car-free, grab a NW Connector and get out there! Buses make visiting the small coastal towns easy, so you can take the time to explore and leave the driving to a pro. No matter how you get there, a trip to the coast creates memories of a lifetime for folks visiting from outside the Pacific Northwest and is the perfect all-season getaway for Portlanders. Come with us as we explore our favorite coastal cravings.
Coastal Cravings
We were fortunate enough to be invited by the Tillamook Coast Visitors Association as guests to Crave the Coast (#cravethecoast2019), Garibaldi's second annual celebration of regional, coast-to-table bounty. From start to finish, we were delighted to discover the beauty and the cornucopia of regional specialties and warm hospitality.
Sheltered Nook: Event & Dog-Friendly
Our hosts for the weekend were the kind and generous folks at Sheltered Nook on Tillamook Bay. This tiny house community is the perfect sanctuary for any size getaway. With six tiny homes to choose from, this is the perfect place for a couple to experience the tiny house lifestyle — they're even pet friendly!
These homes are far from tiny inside, however, most with the capacity to sleep up to six people comfortably. Ours had three queen beds, one on the main level, conveniently next to the fully-plumbed bathroom and two upstairs in the loft.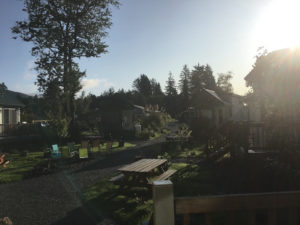 With so many units available, the possibilities for renting multiple houses makes it the perfect spot for groups of 25-30 and their huge on-site event tent makes it seasonable year-round!
Owners Hank and Dee really have thought of everything! Their welcoming office is well-stocked with all the essentials — craft beer, local wine, Tillamook ice cream and munchies. They have a game selection to drool over and wish you had one more night to play another game. Their lovely, central outdoor hangout area has everything you need for a good time — picnic tables, comfortable chairs, firewood and even roasting sticks.
Their professional staff and clear rules made check-in and out super easy. With a clear pet rent fee and reasonable dog-friendly policies — any pup should feel welcomed at the Sheltered Nook. Our dog was very comfortable in the tiny house and because she's a princess, we brought in her dog bed from the car along with her cozy wool blanket and she slept like a baby at our feet. In the morning, Tillamook Bay was a quick walk from the Sheltered Nook and the perfect place for a dog walk!
Now we know where to spend our Airbnb credits when we need a quick getaway to a whole nother world.
Coastal Activities
To be completely honest, in the past when we've craved the coast, we've spent most of our time in Cannon Beach (Goonies nostalgia at Haystack Rock) or Tillamook (with its dairy co-op, cheese samples, and ice cream), rushing by the small towns in between. In doing so, however, we were missing the whole thing. Missing the real-world, coastal community lifestyle. Missing the point of being out on the coast. Missing it.
When we slowed down and spent a couple of nights, we had time to explore the smaller towns of Garibaldi, Manzanita, and Bay City. We got to understand the nuance of each place a little more and they became less of a blur and more of a place we wanted to return and explore even more.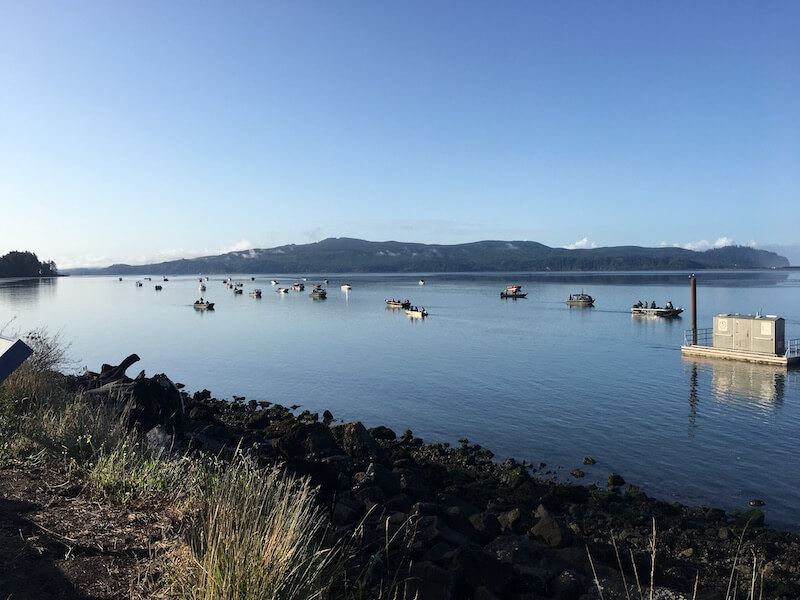 There was truly something for everyone from hikes in the mountains to walks on the beach. With innumerable antique shops and excellent locally roasted coffee shops (Sleepy Monk is our favorite), we could spend all day exploring! For history buffs, check out the Garibaldi boathouse and Police Museum.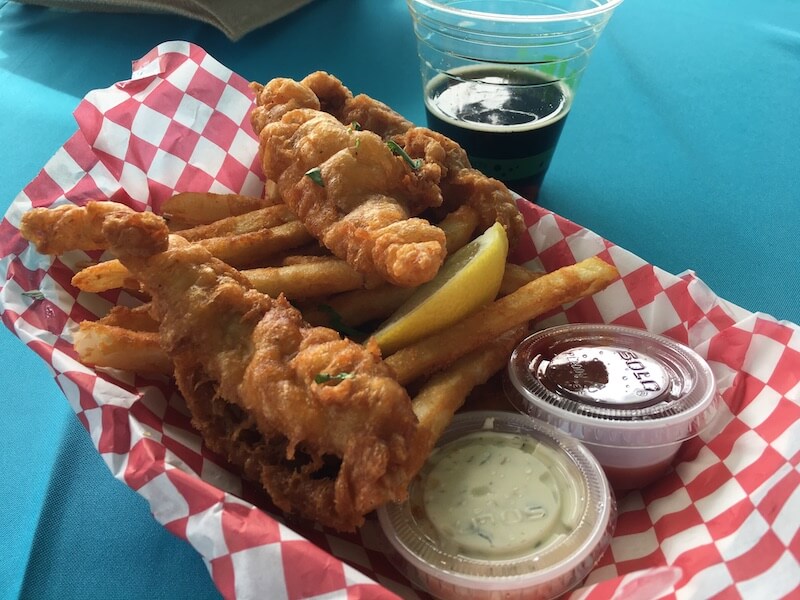 When it's time for dining, they've really got you covered! In recent years, the region has undergone a food renaissance with incredible restaurants offering an increasing focus on fresh, seasonal, regionally-sourced products. Their North Coast Food Trail promises food, fish, farm, and forage "worth digging into", and and local producers have delivered. Their pride in product shows on the menus of local shops and on their faces as they represent their wares.
Crave the Coast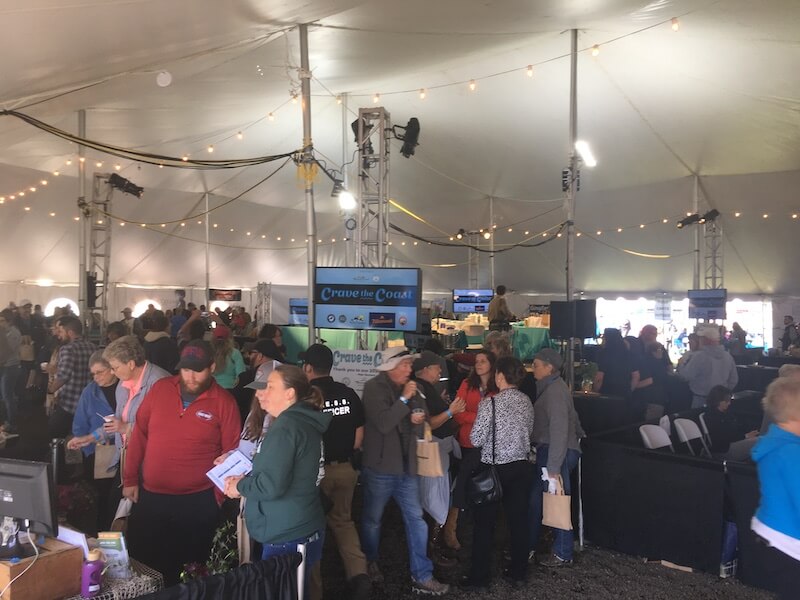 Our time at Crave the Coast was filled with generous samples of local products plus informational and inspiring cooking demonstrations from local chefs. We were especially interested to learn about Jennifer Bloeser's Oregon Coast Wasabi farm where she is helping to introduce a variety of uses of the plant on this side of the ocean and encouraging gardeners to grow it themselves.
The tent was bursting with vendors of every type — all offering a generous selection of locally-sourced seafood, hand-picked produce, mouth-watering seafood, perfectly seasoned sauces, delectable craft beer and libatious Oregon wine. Unfortunately, Crave the Coast only happens annually in September, but you can find farmer's markets and festivals showcasing local handmade goods most times of the year. Take the time to explore the coast and don't miss the North Coast Food Trail. You'll blink and find yourself in a world away!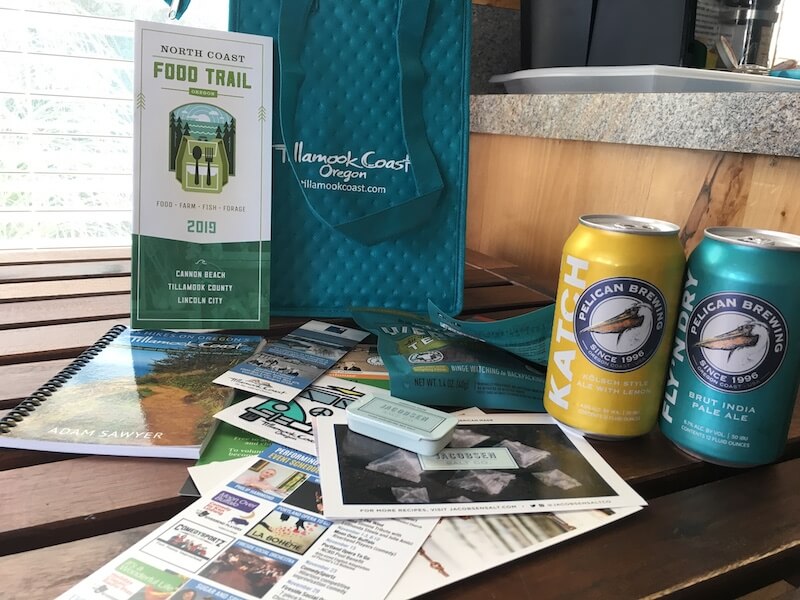 Note: Accommodations, festival entry, two meals, and swag bag (pictured above) were generously sponsored by the Tillamook Coast Visitors Association. All other expenses were our own, as are the opinions expressed in this post no one asked us to write. 🙂