Welcome to the Airbnb community. You created a listing and have begun to describe it. Now comes the difficult part – pricing it.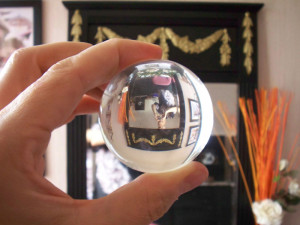 How much to price it per night, per week, and per month? What terms should be set? How does a host begin to make the right decisions to position themselves for profitability while offering a customer experience that the guest will never forget?
While not a comprehensive list, the following are questions and considerations to help guide your research.
Consider Your Property
Listing a property on Airbnb is a lot like listing a house for sale on the real estate market – tons of research and market considerations will come into play. Think about your property –
Is it a whole house, private room, or a portion of a home like a basement in a larger house?
Is it located close to public transportation?
How close is it to major tourist attractions and sights of interest in the area?
What other offerings, if any, does it include – jacuzzi, kitchen access, laundry access, full breakfast, etc.?
These details should already be incorporated into the language of your listing description. Each feature (or lack thereof) will help you add or subtract dollars to the price, especially when compared to your neighbors' listings.
Assess the Competition
Next, use the Airbnb search tool to find other properties in your neighborhood and general area.  
How are they priced?
How do their features stack up against your listing?
What would you have to set your pricing at to attract folks away from those with reviews and established ratings?
This last point is important at the outset. Unless you are in a very hot neighborhood, you should price your property slightly lower than those around you to attract guests to your new, unreviewed space. Once the guests start flowing, fully focus on getting stellar reviews.
Happy Guests => Excellent Reviews => More Profit
Your goal in the first few months of becoming listed should be to delight guests with their rental choice. This means something different to everyone, but it is probably most helpful to think about your own travel experiences and what delighted you about various accommodations. Even little things like making coffee or tea available or providing city maps/weekly newspapers will go a long way to helping guests feel welcome and comfortable.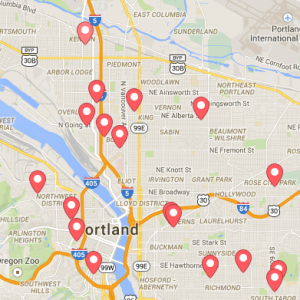 Next, be sure to review every single guest in a timely manner. Guests are incentivized to return the favor and provide your space with a review as well. This is because the Airbnb system prompts them with an e-mail notice when you complete yours, but they aren't able to access it until they submit their own.
Once you have a solid base of at least 10-20 positive reviews from guests, you can consider increasing prices a little at a time while standing firmly on those overwhelmingly positive reviews written when the space was offered inexpensively. This tactic ensures the space receives a positive overall rating and can build on its success over time.
Pricing Isn't Static
An important aspect of managing your listing is that your pricing is not static. Each city inevitably has busy and slow seasons, so you will need to adjust accordingly. If you notice a steep drop off in bookings, hit the website and investigate why; maybe all of the neighbors on your street now have rooms available, and you need to adjust. If you notice you are booking out quickly for months in advance, perhaps you need to increase your pricing to match demand and maximize your profitability.
We have recently learned of Beyond Pricing, an outfit which automagically adjusts your pricing based on algorithms which factor in many of the considerations covered above– in exchange for 1% of your listing's income. We are contemplating testing it on one of our own spaces and will write about it if we do.
One last thing: in the end, you need to be happy with how your space is priced even without considering what anyone else is doing. Only you know what will satisfy you, so keep this in mind throughout the process. Most importantly, Have Fun with it, and it will reflect in your guests' experiences.
---
Have experience pricing your listing you'd like to share? Feedback on Beyond Pricing we should know about before trying? Leave us a comment below.