Managing an Airbnb listing can be time-consuming, overwhelming, and a hassle.
Juggling booking inquiries, guest communications, cleaning, check-ins and laundry is completely do-able, but what about those times when you aren't — or don't want to be — available? You could block out your calendar, but then you lose out on potential revenue.
What if…
…your space continued making money with little effort on your part?
Well, it's already happening.
We are helping our host partners achieve the personal and financial freedom to live their lives to the fullest and set their listings on auto-pilot.
That's why we designed Ensourced to support your Airbnb hosting efforts with a personalized plan for your home and circumstances. We're (Super)hosts, too, and focus on the details which delight your guests.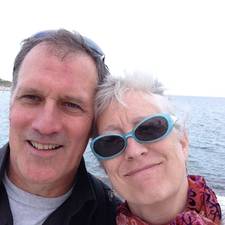 "Ensourced is a great company for AirBnb hosts to collaborate with. Their reliability, attention to detail, and communication are excellent. We've been working with them for going on two years, and have had no issues to speak of in that time. They are also socially conscious, donating a portion of their profits to very worthy causes. We highly recommend them." – Toby, Happy Airbnb Co-Host, Portland, OR
It's time to stop:
Planning your life around your Airbnb guest arrivals and departures
Dealing with the back and forth of guest screening and communications
Folding fitted and flat sheets or hunting stray hairs
Worrying about keeping your house in top shape for guests
Receiving lost guest phone calls late at night
And instead focus on:
Peace of mind knowing your home cared for by Airbnb experts
Freedom to make your schedule yours
Confidence your guests are in good, experienced hands
Enjoy making extra cash on near autopilot
Travel worry-free knowing your listing is in competent hands when you're out of wifi range.
"The team … is nothing short of amazing. They are very professional and make being a host extremely fun in every way. They helped us get everything sorted when we were deciding to be hosts and continue to help bring ideas to make every stay even better than the last. The communication is flawless and the cleaning crew is amazing." – Hannah, Airbnb Host Partner, Buckman, Portland, OR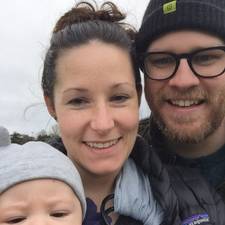 We Delight Guests
->"HIGHLY recommend this cute little place. Everything was 10/10 from location, amenities, suggestions on things to do, and cleanliness. Couldn't have asked for a better stay." -Clayton
->"…the personal touches and cute decor made it truly seem like "home" while I was there! (True story, I was so sad to leave!) Additionally, if any issues arose or if I had questions about the unit, either Chris or the really nice ladies assisting him with managing the unit would get back to me right away with assistance! For my first ever Airbnb experience, I was completely thrilled – exceeded all expectations!" -Kimberly
->"Easy check-in details, great hand house guide and suggestions for exploring Portland made staying here easy." – Patricia
What are you waiting for?
To gain the freedom to do what you want while still making a good income with your home, get started with Ensourced today.
*Ensourced is neither affiliated with nor endorsed by Airbnb.*