Managing an Airbnb listing can be time-consuming, overwhelming, and a hassle.
Juggling booking inquiries, guest communications, cleaning, check-ins and laundry is completely do-able, but what about those times when you aren't — or don't want to be — available? You could block out your calendar, but then you lose out on potential revenue.
What if…
…your space could continue to make money for you while you're busy living your life with no effort on your part?
Well, it's already happening.
We are helping our host partners achieve the personal and financial freedom to live their lives to the fullest and set their listings on auto-pilot.
That's why we designed Ensourced to support your Airbnb hosting efforts with a personalized plan for your home and circumstances. This isn't a one-size-fits all solution. We're (Super)hosts, too, and focus on the details which are important to you.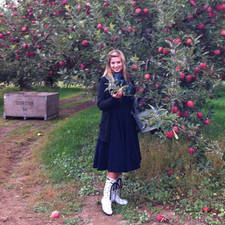 "I don't know what I would have done without Turnkeyed. Being able to call on experienced Airbnbers to help me prepare for guests was invaluable. Now that things are moving along smoothly, I really enjoy the peace of mind knowing someone has my back. The gals take care of turning over the house between guests, cleaning, picking up necessities, reporting on condition, and even get weekly local magazines so guests know what's happening. They also do this all with the highest standards. I have received nothing but 5 star reviews on AirBnB, and Turnkeyed is responsible for at least 90% of that!" – Rachael, Happy Airbnb Host, Hosford-Abernethy neighborhood, Portland, OR
It's time to stop:
Planning your life around your Airbnb guest arrivals and departures
Dealing with the back and forth of guest screening and communications
Folding all those fitted and flat sheets
Worrying about keeping your house in top shape for guests
Tracking down and eliminating all those stray hairs that attract unwanted attention
Getting those irritating makeup stains out of your linens
And instead focus on:
Peace of mind knowing your home cared for by Airbnb experts
Flexibility to work with your schedule. Use us as much or little as you want.
Nothing to lose with no long-term contracts
Freedom to make your schedule yours.
Confidence your guests are in good hands
Enjoy making extra cash on near autopilot
Continue to manage your listing to your own standards. We conduct an in-depth on-boarding to ensure your specific needs are met.
Travel worry-free knowing your listing is in competent hands when you're out of wifi range.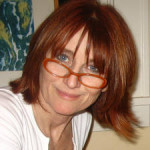 "I've been very happy with the professionalism of Turnkeyed. These Airbnb hosts offer services that I've been needing including intermittent cleaning as well as listing management when I'll need it. As hosts themselves they really get it and put up with my fussiness about how I like things to look. They're great communicators, organized and reliable which let's me relax, knowing that my rental is going to be up to par when the next guests arrive. Just thought I'd share my experience in case folks need some help they can depend on." – Susan, Happy Airbnb Superhost, Ladd's Addition, Portland, Oregon
How It Works
Get Ready
Have your Airbnb listing URL handy. Not already a community member? Use our link to sign up, and we'll both get $25 travel credit!
Go!
Schedule an onboarding meeting with us
We Delight Guests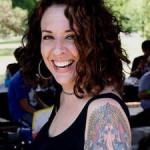 "I loved staying here! It was quiet, cozy, and everything I needed in a great neighborhood! Nice firm bed, great water pressure, and I was especially grateful for the coffee made available (with cream & sugar!) so I could greet the day a bit more lazily than I would have otherwise. Maia was on vacation while I was there, so I never got to meet her, but she and the Airbnb management company were in touch to make sure I had everything I wanted/needed. I'd definitely stay here again – thank you for providing such a great place to stay!" – Paige, Very Satisfied Airbnb Guest, Portland, Oregon
What are you waiting for?
To gain the freedom to do what you want while still making a good income with your home, get started with Ensourced today.
Ensourced/Turnkeyed, LLC is not affiliated with Turnkey Vacation Rentals, Inc.