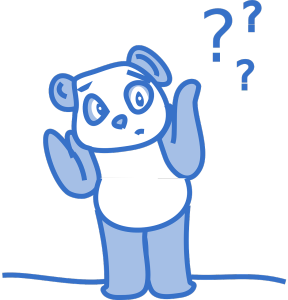 One of the most frequently asked questions we get from new Airbnb hosts is whether or not to charge cleaning fees for their listings. Well that's easy! The answer is Yes— and No. Not always, but sometimes. So, maybe. Confused?
No matter the size or type of property, it will require both a pre-rental deep cleaning as well as regular cleanings, linen refreshing and supply replenishments in-between guests. The level of complexity also varies per each particular space being rented. For instance, is it a whole house with several bedrooms, common areas, kitchens and bathrooms, or is it something simpler like a private room with shared bathroom? These two properties would certainly require different cleaning regimens.
Preparing your property for short-term rental and maintaining those high standards for new guests will take focused time, either your own or someone else's. Either way, that time has a value to it. Guests understand this and are willing to pay for a clean, secure space that comes with the freedom to leave the place unkempt but respectable without feeling guilty. And in fact, a quick survey of properties in Portland revealed most properties do include a cleaning fee for their listings.
We used a wonderful, reliable cleaner for about a year before we decided to charge a cleaning fee. Doing so was primarily a reaction to the rest of the marketplace. Rather than continue to absorb the $150+ per month cleaning fees, we decided to pass some of the expense along to guests. Despite this additional fee, there has not been a decrease in the amount of our bookings of our property at all. Our fees are reasonable and a little less than the cost of cleaning the room and laundering linens.
One consideration when thinking about adding a cleaning fee is that this fee will factor into the cost-per-night presented to a potential guest when making an inquiry and is impacted by the amount of nights booked. For example, a private room at $50/night with a $50 cleaning fee reserved for two nights would be illustrated as $75/night on the front page of Airbnb when a search is conducted. That same room when rented for five nights would show as $60/night, a considerable difference. Think about how a cleaning fee fits into your minimum night requirement and make sure your rates remain competitive against the rest of the market when a search is made for short-term rentals.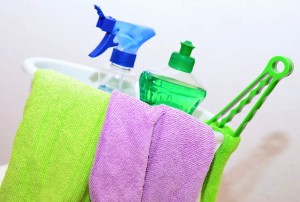 Remember that standards are different for Airbnb than they are for longer-term tenants. Long-term tenants are more likely to put up with grime on the cabinets and barely working appliances, and they have very little recourse if they are victims of landlord neglect. Airbnb guests, on the other hand, have immediate, broadcast-to-the-world influence on your future earning potential. Make sure they tell everyone you cover the essentials and offer a sparkly clean, welcoming space that future travelers will want to book again and again.