Providing space in your home for travelers or people moving to your city can be a fun and rewarding experience. Beyond the obvious financial benefits of a shared living situation, this kind of unique experience can be so much more. Make sure your hosting experience remains satisfying with these five easy tips:
Enforce a strict 'no shoes' policy
Not only does a no-shoe policy make for overall cleaner floors, it also ensures that they sustain fewer scuffs and scratches, resulting in less wear over time. Shoes track bacteria and toxins that can, quite frankly, make you sick. Take just a quick moment to think about where your guests' shoes have been—airport floors, rest stop bathrooms, city sidewalks, etc. Reduce the amount of germs introduced into your home by ensuring yourself and your guests leave them at the door.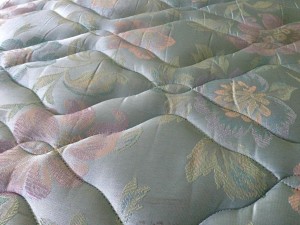 Protect your assets
Unfortunately, people just aren't always as careful with rented linens as we might like them to be. Accidents and spills happen all the time. People want to look their best when they travel, so they might touch up their hair color just before arrival, resulting in hair dye stains on linens and towels. To prevent long-term damage to your mattresses and pillows use zippered protectors and keep backups on-hand in case a quick wash is needed. This minor investment can result in major pay-off over time.
Standardize your linens
Should every bed in the house look the same? Of course not. But if you are offering more than one bed, it's best to standardize the size to reduce frustration when changing linens, and queen is definitely preferred. In fact, many travelers search exclusively for queen beds when looking for a space to rent. Use a cheerful duvet cover over a quilted comforter for an easy-to-clean experience while still maintaining a spark of personality in each room.
Integrate a calendar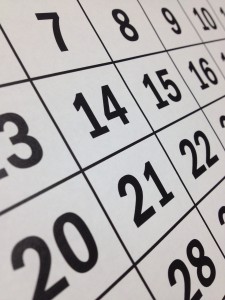 If you don't already use an online calendar to manage your schedule, now is the time to start. Our preferred tool is Google Calendar. Airbnb provides a quick link that integrates with Google calendar and updates when you receive a new reservation. If you have more than one listing, you can choose different colors to make those bookings standout and make managing your calendar fun and easy.
Use a checklist
One of the best things a host can do is to standardize the cleaning process as much as possible. The most consistent way to do this is with a site-specific checklist. This is an easily repeatable guideline for delivering the space exactly as your future guest expects. The checklist should be broken into sections for quick visual review. Sign-up for Turnkeyed Pro Tips to receive a free sample checklist and save yourself time while winning positive guest ratings for accuracy and cleanliness.
These five simple wins will ensure guests consistently deliver high reviews and will result in long-term host satisfaction while minimizing expenses and protecting your investments. We'd love to hear about any tips or tricks that you find helpful in managing your own listing. Leave them in the comments below.