Eat and Drink Like a Champ
A very wise person once told me "All you do in Portland is eat and drink." And you know, in many ways, they were right. But why not? We have some of the world's finest artisanally crafted cuisine at every price point located in charming neighborhoods throughout the city.
Tasty Treats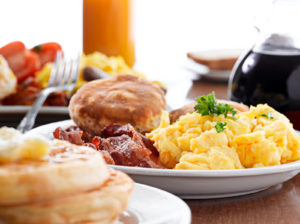 Breakfast – More than anything else, Portland is a breakfast city with a plethora of delectable dining options to choose from and nearly nowhere takes reservations. So, pack your patience or try for the early bird strategy and beat the rush!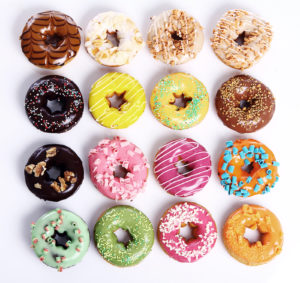 Doughnut – If you're a doughnut person, you came to the right place! There are (almost) too many to choose from for one trip so you might just have to come back again soon! Voodoo Doughnut, Blue Star Donut, Pip's, and NOLA Doughnuts are pretty famous but even lesser-known Sesame Donuts and Heavenly Donut are worth a visit.
Foodie H(e)aven – Kick off those hiking boots (or not) and head out for some of our award-winning dining. Portland is a fairly casual city, and you (usually) don't need to worry about what you're wearing. When the weather is warm-ish, sidewalk dining combined with people watching can be a fine way to spend an hour or two. With so many options to choose from, you really can't go wrong!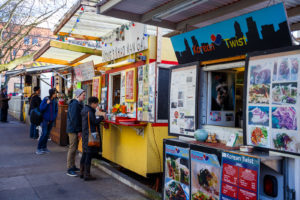 Food Carts – Grabbing quality, affordable food on the go is a great option to have when exploring a new city. You simply must check out the food cart pods! Located on corners and in parking lots throughout the city, you'll find delectable fare. Many cart chefs start the next trendy, reservation-only fine dining restaurant in one of these kitchens on wheels (like Nong's Khao Man Gai in the pic!). Don't miss them!
Special Diets – Do you have any dietary restrictions? In Portland, you can! Besides the plethora of specialty restaurants, it's perfectly reasonable to ask questions of your server in most restaurants regarding the contents of the meal before ordering and let them know if there's anything you need to stay away from. In most cases, unless the menu clearly indicates "No substitutions or alterations," you can usually ask your server to alter anything on the menu to suit your needs. It's a whole new world here!
Luscious Libations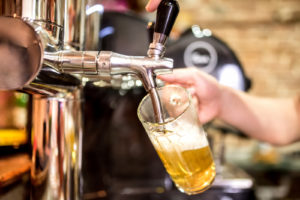 Beer – As with food carts, breweries are EVERYWHERE in Portland. Again, there are far too many to list here (upwards of 50 in PDX, alone!). Don't sleep on options from Bend, Astoria and elsewhere around the state- they've got some incredible breweries, too. Hop on Google or Yelp to find out what's near you and belly up to the bar.
Cider – New kid on the block, cider is really starting to take hold in the region with most bars offering at least one cider on tap. Real cider lovers should, check out Portland Cider House, Reverend Nat's Hard Cider or Schilling Cider House for an astounding array of the delicious bubbly.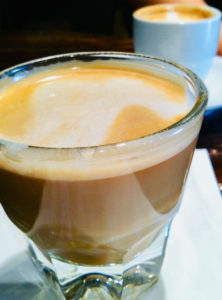 Coffee & Tea – You'll find a cafe on every corner and chances are, if they are still there — they are delicious! Drop in, grab a cuppa and expect to buss your own dishes. That's just how we do here.
Distilleries – Artisans are making hand-crafted liquor in Portland for the first time since Prohibition and it's gosh darn exciting! The Southeast Industrial area is the focal-point for these spirits making it easy to walk or catch a ride (don't drive please!) between locations. Check out the Distillery Row passport!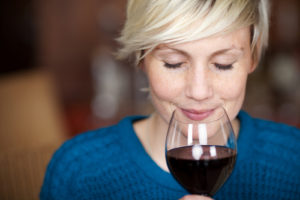 Wine – Oregon has long been known for its delicious Columbia Valley white wines and more recently the Pinot Noir produced in the Willamette Valley. Both are easy day trips from the city for those with a designated driver but to really experience the area, hire a guided tour and get your VIP drink on!
The best way to see Portland is with a generous mix of exploring and sight-seeing interspersed with frequent breaks for tasty treats and luscious libations! Don't miss the best Portland has to offer – eat and drink like a local in the city of weird!