In September 2014, Portland's City Council passed a resolution to legalize the use of space in one's home for short-term rentals and defined the steps necessary for a homeowner to remain in compliance while operating a short-term rental unit. However, regulations can be confusing and the process daunting, and according to the Willamette Weekly, as of mid-November, less than 70 of the more than 1,600 properties currently operating in Portland had applied for this permit. Breaking the process down into small steps helps the permit feel attainable.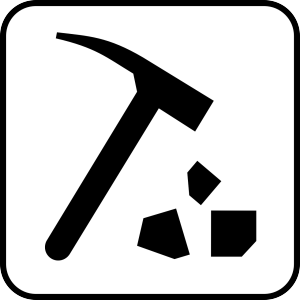 Property type and number of rooms
Begin by evaluating your property type. As of December 2014, regulations do not allow permitting to multiplexes (3+ units), apartments, or condos, so if this is you, hang tight. The city is still considering including these kinds of properties, but it's a no-go for now.
For renting within a house, duplex, or accessory dwelling unit (ADU), consider how many rooms are available for long and short-term rental in your home. No more than two bedrooms may be granted at any given time to short-term renters, so it is important to understand your approach towards overall permitting.
Building code up to snuff?
Next, consider whether or not the space you are permitting is a bedroom that meets the building code requirements for sleeping rooms when originally created or converted. In the case of many older homes in Portland, building codes have dramatically changed since the rooms were initially installed, but they must only meet minimum requirements of that time.
Spaces that have been listed as a separate ADU would have had to meet permitting standards at the time the space was legalized with the city. This includes:
a minimum of two exit routes from the sleeping area
an egress window

placed no higher than 44" off the ground
at least 24" x 20"
enough dimension to result in a minimum clear opening of 5.7 square feet
This specific requirement allows Portland city firefighters to crawl safely in and out of the space with their oxygen tank and equipment on.
Keeping guests safe
In fact, fire and smoke considerations are very important in the permitting process.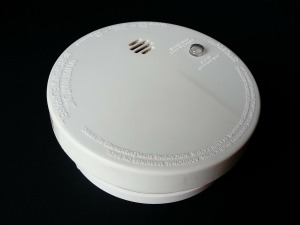 City officials are extremely concerned about alarming guests and fellow occupants in the case of a smoke or fire emergency.
All sleeping rooms must be equipped with a smoke detector that is interconnected with one in an adjacent hallway. This means that if an alarm goes off in a bedroom, the one in the hallway or other guest rooms will ring as well to alert everyone of the potential hazard. Furthermore, a carbon monoxide detector must be present on the same floor as any guest room.
Howdy, Neighbors!
Once you have established the various fire-related safety protocols required to make your application, the next step is to inform neighbors and neighborhood associations before filing the actual permit application with the Bureau of Development Services. We'll cover this in greater detail in a later post, so stay tuned.
And finally…
If you are an unpermitted Airbnb host in Portland, you are in the majority. As of November, only 4% of all listings in the city are operating legally in the city. With possibly more scrutiny on the way and a light workload for permitting officials, it may be the perfect time to get the legal ball rolling. The city's ATSR permitting site is quite helpful, though the amount of information may initially be overwhelming.
Feeling stuck? Let Turnkeyed help you get through the permitting process, and contact us today.