In a bold move to enforce compliance with existing Transient Lodging Tax Code, Portland City Council found unanimous agreement when it voted on Agenda Item 565. Voting commenced immediately and Council Members were passionate in their consent.
When Council Members spoke, their frustration was palpable. Passage of this amendment comes as a relief to many and is seen as a change in the business-as-usual operations of short-term rental platforms.
History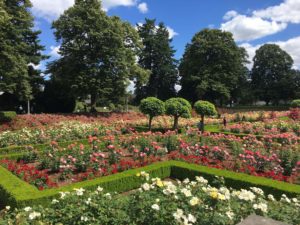 Prior to 2014, it was actually illegal to offer a whole home or even portion thereof to guests on a short-term basis within city limits. To do so required an expensive, traditional Bed and Breakfast permit.
The rise in popularity of short-term rental platforms like Airbnb and Homeaway soon reached the tipping point; they could no longer be ignored. In 2014, City Council agreed to allow hosts to welcome guests into their homes on a short-term basis as long as they met certain requirements.
Types of Permits
Two types of Accessory Short-Term Rental (ASTR) were created in Portland, Oregon:
Type A permits allow renting two bedrooms or less and are usually very easy to receive. At under $200, it's also a bargain since they are valid for two years. The renewal process is even easier than the initial application.
Type B permits are much more onerous. In order to host 3-5 bedrooms, owners must commit significant upfront time and capital to the Type B permitting process. The process can take years, even tens of thousands of dollars plus major modifications, to achieve. These hurdles are intentional. City Council does not want the enterprise of hosting travelers to remove long-term housing from  residents.
Residency Requirements
Under either permitting scenario, the host is required to live onsite 270 days every year. Think of it as the school teacher theory. With three months off in the summer to travel, teachers can rent their 1-2 bedroom home for 90 days maximum. If they happen to have created a separate tiny house or basement apartment, they can live onsite while simultaneously renting this 1 or 2 bedroom space on a year-round basis to visitors staying under 30 days.
Benefits of Responsible Hosting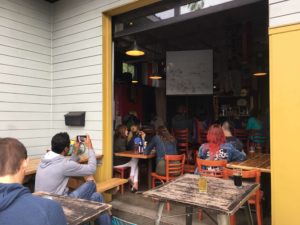 This type of arrangement is good for the host and good for our community. Travelers on a smaller budget can find accommodations in pockets of the city they wouldn't normally even see. They are eager to check out our neighborhoods and spend their hard-earned dollars in our micro-local cafes, restaurants and shops. Portland residents benefit directly with income from hosting and increased foot-traffic plus tax revenue.
Investor Impact
Investors generally aren't fans of the ordinance. It means they can't swoop down and scoop up tasty bites of Portland housing, offering it on a 365-basis to short-term renters. These types of actions effectively turn that single-family home or shared housing arrangement into a mini-hotel. And in many cases, that's just what's happened.
Thriving in Litigation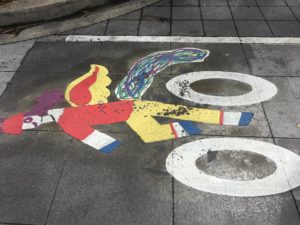 The 2014 ordinance allowed short-term rental platforms to operate but demanded the remittance of transient-lodging taxes. Airbnb and Homeaway complied, sending bulk payments into the city without substantiating transaction data to backup the payments.
In 2015, the City of Portland initiated litigation to require the transaction history specific to every listing operating. That lawsuit with Homeaway lasted until February 2018. When it was settled, Homeaway refused to comply until Airbnb did as well. Airbnb has refused to provide the information the city required. When the US Ninth Circuit Court of Appeals recently upheld the City of Santa Monica's demand that hosting platforms either turn over the transaction data to the city or remove unpermitted listings, Portland jumped right on it!
A (Better) Workaround
This amendment is a workaround solution that reverses the arrangement and lets the City dictate eligible listings by providing platforms with a list of registered operators. Anyone not on the list must be removed from the platform altogether. Furthermore, providers like Airbnb or Homeaway will no longer be able to receive a service fee for the reservation earned by an unpermitted host.
Achieving Balance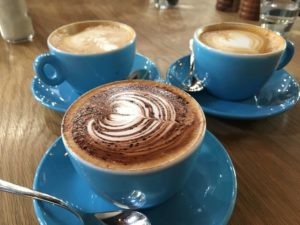 Bad actors have had a long time to operate without permits. In the past five years since short-term rental legalization, they have thrived in a city with rules but no way of enforcing them. I know because over the years, our company has turned down hundreds of operators hoping to use our services to host illegally.
We turn them down because we believe in a sustainable future and a community of balance. We think the existing short-term regulations can be effective at achieving that balance of retaining a level of affordable housing while also allowing resident home owners to earn an income in a way that suits their lifestyle.
Implementation and Impact
Slated to go into effect in 30 days, we hope this ordinance has a positive impact on Portland's housing availability. We're also optimistic to see an increase in earnings for legally permitted hosts whose efforts have long been diluted by an estimated 70% of unpermitted operators.
If you want to check out the live vote yourself, City Council meetings are always uploaded to YouTube.
Last week, representatives from the Department of Revenue and Bureau of Development Services testified before the Council in support of the amendment. Rob Hertert, a representative of the Host2Host Advocacy team, and Shannon Hiller-Webb, Host2Host's Travel Portland Board Member, also spoke before the Council in favor of passing the ordinance for many of the reasons stated above.
To become more involved in your local hosting community, join Host2Host. To speak at your local city council meeting, just sign up. Your voice really can make a difference!