Travelers commonly arrive well before check-in time at their accommodations or have several hours between check-out and departure. You can still maximize your time to explore and enjoy Portland without hauling your bags with you everywhere. Here are a few options for luggage storage: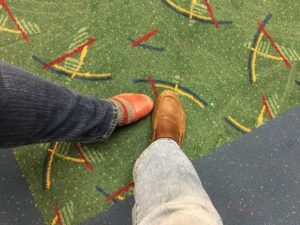 Portland Provisions is open 7 days a week from 8:30am – 1:30am and located at the north end of the baggage claim near carousel 10. They will hold bags for:
$10 for each regular sized bag (1st day)
$15 for each oversized bag (1st day)
$10 for all items each additional day
They also offer baggage delivery starting at $20 for the inner Portland area. Contact them directly at 503.284.1292 for more information.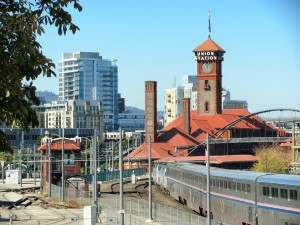 If you're a ticketed Amtrak passenger, you can take advantage of their checked luggage service or baggage storage (similar to "left luggage" in Europe). There may be a small fee for baggage storage.
If you use the checked luggage service, they'll accept your first 2 bags (under 50lbs/75 linear inches) for free. Each bag after that is $20/ea. There are no lockers for public use at the station. You must be a passenger.
Portland Greyhound Station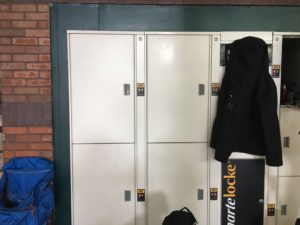 Located in Old Town Chinatown just south of Union Station, the Greyhound bus station offers automated storage lockers. Station hours are 5:30am-1:30pm & 3:00pm-11:30pm (subject to change).
Three locker sizes are available for $5-7 for two hours, maxing at $10 per day no matter the size. Fit as much as you can into the "jumbo" size for the best deal in town.
Ensourced Concierge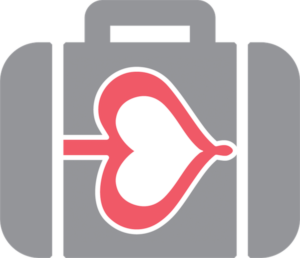 Update 1/19/18: Ensourced Concierge is on hiatus
Ensourced offers secure luggage storage right off the street car in the Central Eastside district near the Hawthorne Bridge. Drop-offs are by appointment only and cost $10 per item per day.
Baggage pick up is any time between 4pm and 6pm, or for an extra $25 fee, we'll deliver your bags directly to your keyless entry Airbnb so you don't have to interrupt your fun.
Luggage Storage Conclusion
Portland area visitors have options when it comes to luggage storage. Except for train passengers, the automated storage lockers at the bus terminal are the most economic option and convenient for those planning a day downtown anyway. For those willing to pay for even more convenience, Portland Provisions or Ensourced may provide the most flexibility with their delivery services.