Several years ago, Ensourced was approached by a couple who were wrapping up the build-out of an Accessory Dwelling Unit (ADU) in their backyard. At the time they were deciding between offering it as traditional, long-term rental or listing it on a short-term rental platform. The following Airbnb case study describes how we got started and provides real-world financial results. To protect their privacy, we can't provide photos or a link to the listing, sorry!
Challenge
To Airbnb or Not?
L & A reached out during the year-end holidays. They'd nearly wrapped construction on a tiny house in the backyard of their family home. Located in Southeast Portland's popular Sunnyside neighborhood, they were in a great location to welcome visitors but they also wanted the flexibility of having space available for friends and family. Apart from this project, they were quite busy with full-time corporate jobs and an infant. They didn't have time to devote to marketing a listing plus handling all of the short-term guest needs. In summary, they could launder linens but didn't have the interest in doing much else. After an up-front $100,000 investment in its creation, they were eager to recoup some of that expense.
Listing
Sunnyside Tiny House
This 400 square foot tiny house was designed with the traveler in mind. An electronic lock opens to the entryway which offers a welcoming bench to take off outdoor shoes and remove jackets. The full-size kitchen is perfect for cooking basic meals and warming up leftovers from some of Portland's best restaurants and food carts. Turn around and you'll find a cozy seating area with a TV equipped with Hulu and Netflix. This guest-favorite rotates to the bedroom area in the rear of the unit which is just next to the bathroom with shower large enough for two. This perfect-sized studio is a great relaxation spot when visiting Portland. Beyond the seating area are sliding doors which lead to a private covered patio and an inviting chiminea for the cooler months.
After meeting with us and relying on our customized shopping list to finish perfecting their cozy tiny house, we got to work! We scheduled professional photos with Airbnb, conducted market research, developed the listing description, online guidebook and communication materials. Then we launched the listing and welcomed our first guests on the January 15.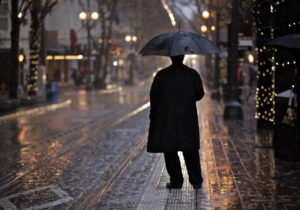 Outcome
Finances and Ratings
By the end of the first month, every single available night was occupied. After cleaning services and fees, the net result was $1,055 for 16 available nights — in one of Portland's slowest months.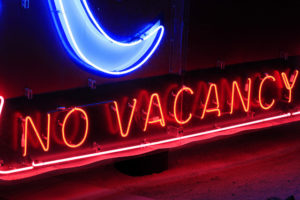 In their first year, operating exclusively on the Airbnb platform, they grossed close to $31,000 and after our fees for management and cleanings, the net was around $24,000. This increased the following year to almost $35,000 with a net closer to $27,000. By our third year of operation, we are on-track for similar results even as the number of active Airbnbs in the city have more than quadrupled. If you're keeping track, this means the $100,000 investment is estimated to be paid off in about four years!
| Year | Payoff Schedule | % Paid Off |
| --- | --- | --- |
| Year 1 | ($100,000) | 0% |
| Year 2 | ($76,000) | 24% |
| Year 3 | ($49,000) | 51% |
| Year 4 | (24,000) *Estimated | 76% |
| Year 5 | $0 * Estimated | 100% |
And while this is a fantastic financial accomplishment, we're even prouder of the very happy guests who have stayed with us. With 150 positive guest reviews, our listing has an overall perfect rating of 5.0 with 96% five-star scores!
While we've been busy managing, marketing and cleaning their Airbnb, our host partners have traveled quite a bit, done really awesome volunteer work in their community and even created a second human being!
We're ecstatic that we've been able to partner with such considerate hosts who genuinely care about the guest experience and look forward to hosting many more happy visitors!
YMMV (Your Mileage May Vary)
Airbnb Case Study: Tiny House
Above all, this is just one Airbnb Case Study in a vast field of host experiences. Different factors contribute to these hosts' success including location, design, decor and guest-centered focus. In other words, your mileage may vary!