Preparing your home for inspection by the City of Portland can feel overwhelming and stressful. However, if you've done your homework, with a minimum amount of investment, you can be in full compliance with local statutes too.
Building Code Requirements
Make sure sleeping rooms meet minimum the building code requirements for bedrooms when they were originally created or converted. In many cases in Portland, this means complying with the minimum standards in place prior to the 1940s, so this is generally an easy undertaking. A critical and often-overlooked requirement is to ensure each sleeping room has a fully functioning window that can be easily opened by guests in the event of an emergency. The inspector will physically attempt to raise and lower the window so make sure they are in good working order.
Audible Alerts
Because ensuring guest safety is a major focus of the City of Portland and Airbnb, it is important to consider the alerts in place to warn guests of a problem in the house.
Make sure each floor of the house has a fully functioning carbon monoxide detector that will alert a guest to the presence of that deadly gas. In addition to carbon monoxide, each bedroom is required to install an interconnected smoke detector along with one in an adjacent hallway. For this reason, it is generally not advisable to invest in a upgraded carbon monoxide/fire alarm combination but rather to find the best available deal for interconnected alarms and purchase as many as are required by statute.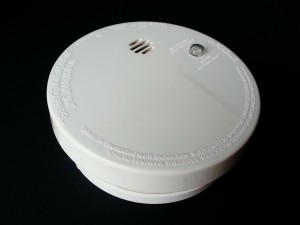 The concept of interconnected alarms was totally new to us when we first learned about them. Basically, they are coded in such a way that when the one in the bedroom goes off, the one in the adjacent hallway goes off too in order to alert other guests in the house and the homeowner of trouble.
There are two types of interconnected alarms on the market these days. Wireless and one that requires an electrician to install. Needless to say, we went with the very simple wireless version. These units range in price from $25-45 and may only be available online. Failure to meet the minimum interconnected alarm requirement will result in a fee to permit applicants for a second in-home inspection and will make your inspector very unhappy.
Positive Approach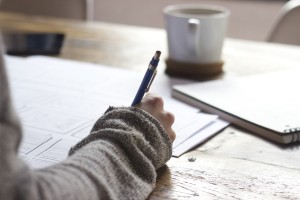 Take a partnership approach with the Bureau of Development Services. When the Inspector calls to set-up the appointment with you, use this first interaction as an opportunity to solidify the conciliatory approach you have. Welcome them into your home as soon as possible and let them know you look forward to completing this necessary step.
When they arrive to review the space, remain calm and in control, directing them to the spots that they should review and guiding them away from any areas of personal concern you might have. If you do not pass on your first attempt, take the inspector's admonishments under advisement and take the necessary actions to get into compliance as soon as possible.
By ensuring rooms are up to building code, installing the necessary interconnected alarms and taking a positive, collaborative approach, the City of Portland inspection should be an easy matter of completing the necessary paperwork and filing your fee for inspection.