Ensourced provides professional Airbnb consulting for both new and seasoned hosts seeking an extra edge in their market. Analytical by nature, we enjoy helping fellow hosts succeed in their short term rental businesses with solutions backed by real world experience.
We help hosts break through the barriers holding them back from Launch
Are you:
Ready to go on this Airbnb Thing but don't know where to get started?
Overwhelmed by the design, staging, and spin up tasks of your new Airbnb listing?
Have had all the pieces (maybe for months) but just… can't… Launch?
Simply too busy for all of this?
Relax. We've got you.
We have the experience to take you from idea to launch quickly and (relatively) easily. Far from cookie-cutter, we custom tailor the look and feel of your space so it attracts and excites guests who are a perfect fit.
We help existing DIY hosts be more successful
Perhaps you've already launched but just can't seem to get traction. We respect and empathize with do-it-yourself hosts and provide consultation on an hourly basis for those seeking professional guidance.
We'll review your listing and meet to discuss your goals and how to take your space to The Next Level with simple pro tips and tricks. But don't just take our word for it: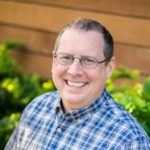 "In the two week period before you helped me, I had 1 reservations and my views were hovering around 2-4 per day. My booking rate was under 1%.

Then I […] made some (not even all!) of the changes you recommended.

In the past two weeks, I've had eight reservations and my booking rate is about 5.5%!"
– Dan, Happy Airbnb Consulting Client, Portland, OR
Professional Airbnb consulting for serious hosts
Our consulting rate is $175 per hour.
Complete our Get Started form so we might learn more about your needs and how we may best serve you.